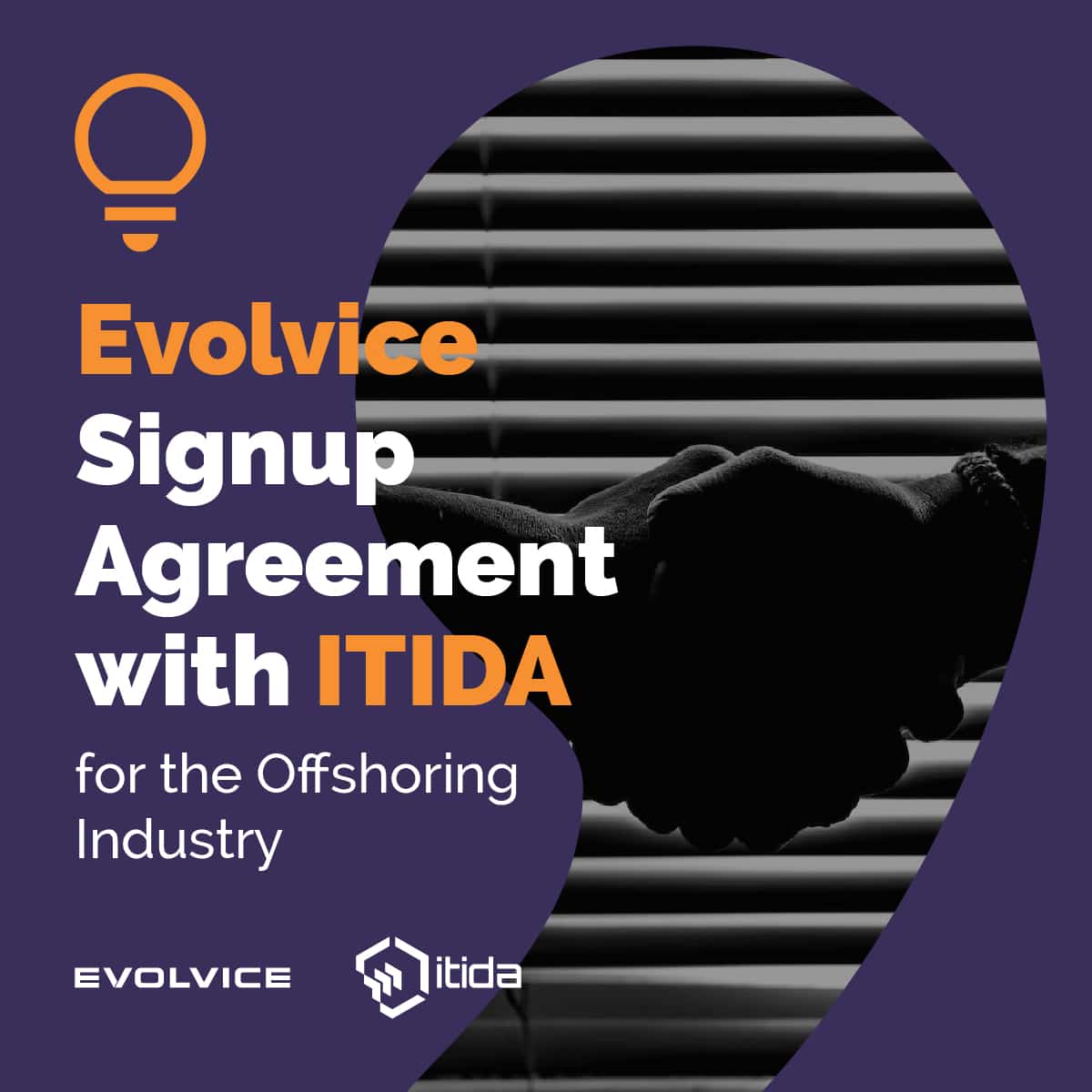 Evolvice Signup Agreement with ITIDA for the Offshoring Industry: It Is Time for Egypt 
On November 29th, 2022, ITIDA – the Information Technology Industry Development Agency of Egypt and Evolvice GmbH signed an agreement.  
The agreement with 29 multinational companies alongside Evolvice, will create over 34,000 jobs in different sectors of the global economy. The jobs will be directed toward exports through 35 global delivery centers in the ICT offshoring market. This includes 21,000 jobs in the Business Process Services sector (Contact Centers and Shared Services Centers), 10,500 in IT Services, and 3,000 in Engineering Research & Development (ER&D). 
The signing ceremony notably was witnessed by the Prime Minister of Egypt Dr. Mostafa Madbouly. It was also attended by significant figures such as the Minister of Communications and Information Technology, Dr. Amr Talaat, at Sultan Hussein Kamel Palace in Cairo.  
The faith of international corporations in Egypt's IT industry is reflected in these agreements, which were made possible by the country's welcoming business climate. 
ITIDA and Evolvice GmbH: A History of Accomplishments
ITIDA – the Information Technology Industry Development Agency of Egypt – is a government-run organization promoting technology innovation and development in the country. It operates an extensive network of partnerships with international organizations, businesses, educational institutions, and other entities to promote offshoring digital strategies that spur economic growth and job creation. 
Evolvice is one such partner of ITIDA. Established in 2010 in Germany, Evolvice has a decade's experience offering innovative software solutions for companies worldwide.
With our highly qualified team and four years of experience in the Egyptian market, we are well-positioned to help drive Egypt's IT sector forward.  
Evolvice and ITIDA have established themselves as leaders in their fields.
The data speaks for itself: since 2008, ITIDA has implemented over 1632 projects with total value reaching 7.5 billion EGP and over 665.6 million USD in foreign investments, meanwhile, Evolvice has delivered more than 400 successful projects to clients all around the world.
This impressive record of accomplishment shows that these organizations have the skills and resources necessary to provide top-notch services. 
With this agreement, Evolvice is one step closer to one of its missions including empowering and supporting the growth of IT-skilled talents in the offshore and nearshore market demands.  
Evolvice is a thrill to support the country's direction towards sustainable development, education, and further training of this large existing talent pool. Together with ITIDA, we aim to prove that Egypt is full of skilled IT talents, giving great growth and scale opportunities.  
Madonna Bismark, our Administrative Assistant in Cairo, was also present at the ceremony.  
"I commenced my career with Evolvice 3 years ago as an administrative assistant.  

Evolvice is not just a place to work; it is a place to develop myself, learn from a qualified team, grow, and have a social life with lovely friends that will last. 

Evolvice is transmuting now, developing, and getting bigger. Last year, we integrated more than 20 employees into the team. 

And recently we signed an agreement with ITIDA and the Egyptian Government. It's a colossal integration for Evolvice, as a German company. It's also our contribution to increasing Egypt's employment and improving local talent's expertise. It was fantastic to be amongst 29 incredibly enormous corporations.

I am so proud to be one of Evolvice's employees and to witness its growth year by year."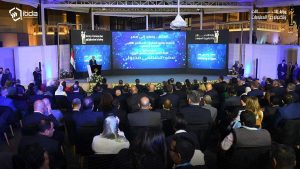 Digital Strategy for the Offshoring Industry
in Egypt
The ITIDA's development strategy is aimed at reaching the following objectives:
The export income Egypt receives from digitally enabled outsourcing services is expected to triple at a CAGR of 19% over the next five years (2022-2026). 

 

Build a thriving offshore services industry with a concentration on high-value services, which will create 215,000 jobs over the next five years. 

 

Make Egypt a household name when it comes to cutting-edge digital services and technology like AI, data analytics, and embedded systems (SW and chipset design). 

 
ITIDA's strategy focuses on creating and putting into action two key pillars to create a healthy, cooperative business environment that will drive the next stage of growth in Egypt's Offshoring Sector:  
Ecosystem Development 
Redesigning incentives to make them more appealing and boost adoption.

 

Increasing interaction with current investors, talent, and funding for regional business growth. 

 

Selecting commercial office space that will support future expansion.

 
Talent Development  
Creating programs to improve the student body's employability. 

 

Developing programs for employed pool's up- and down-skilling. 

 

Enhancing the ecosystem for talent development. 

 

Strengthening partnership/collaboration with business and academia. 

 

Making investments more enticing for players in education.

 
At Evolvice, we pay much attention to developing the soft skills of our employees, such as providing regular workshops and training for each member of our team, so you can be sure that their technical expertise is not everything we can offer. 

Egypt Fastest Growing IT and Business Services
The IT market has many strengths which can be leveraged when partnering with international organizations: 
It has a thriving startup ecosystem.

 

A rich IT talent pool of experienced software developers of nearly 50,000. 

 

Quality at competitive costs.

 

Access to the gateway of the market.

 

Hub of the global fortune 500 companies. 

 

Internet backbone connecting 60+ countries. 

 

Government support. 

 
This combination of factors makes it an ideal place for companies to outsource business operations at a fraction of the cost compared to other countries basically.
At Evolvice, we value the contributions of professionals from all corners of the globe, irrespective of their geographical origins. We commit to employing skilled workers from Egypt, Portugal, Ukraine, Germany, and other countries.
Evolvice has development hubs in Egypt, Ukraine, Germany, and Portugal with a local recruitment team.
We have a good understanding of the labor market there, our experts are familiar with all local platforms and job boards, and we can quickly gather feedback from previous coworkers or employers. 
Conclusion 
Through the collaboration between ITIDA and Evolvice – two highly-experienced players in their respective fields – Egypt's IT sector is set to benefit from an extraordinarily successful partnership. 
We look forward to our collaboration and are happy to positively impact economic growth and support job creation within Egypt.   
—
References:  
Full report – Tech Talent Egypt (techtalent-egypt.com)
ITIDA – Digital Egypt Offshoring Strategy 2022-26 Kickoff | ITIDA
Ministry of Communications and Information Technology (mcit.gov.eg)
Outsourcing Destination Guide Egypt 3.0 – 2022 Edition – Outsourcing Destination Guides (outsourcing-destinations.org)