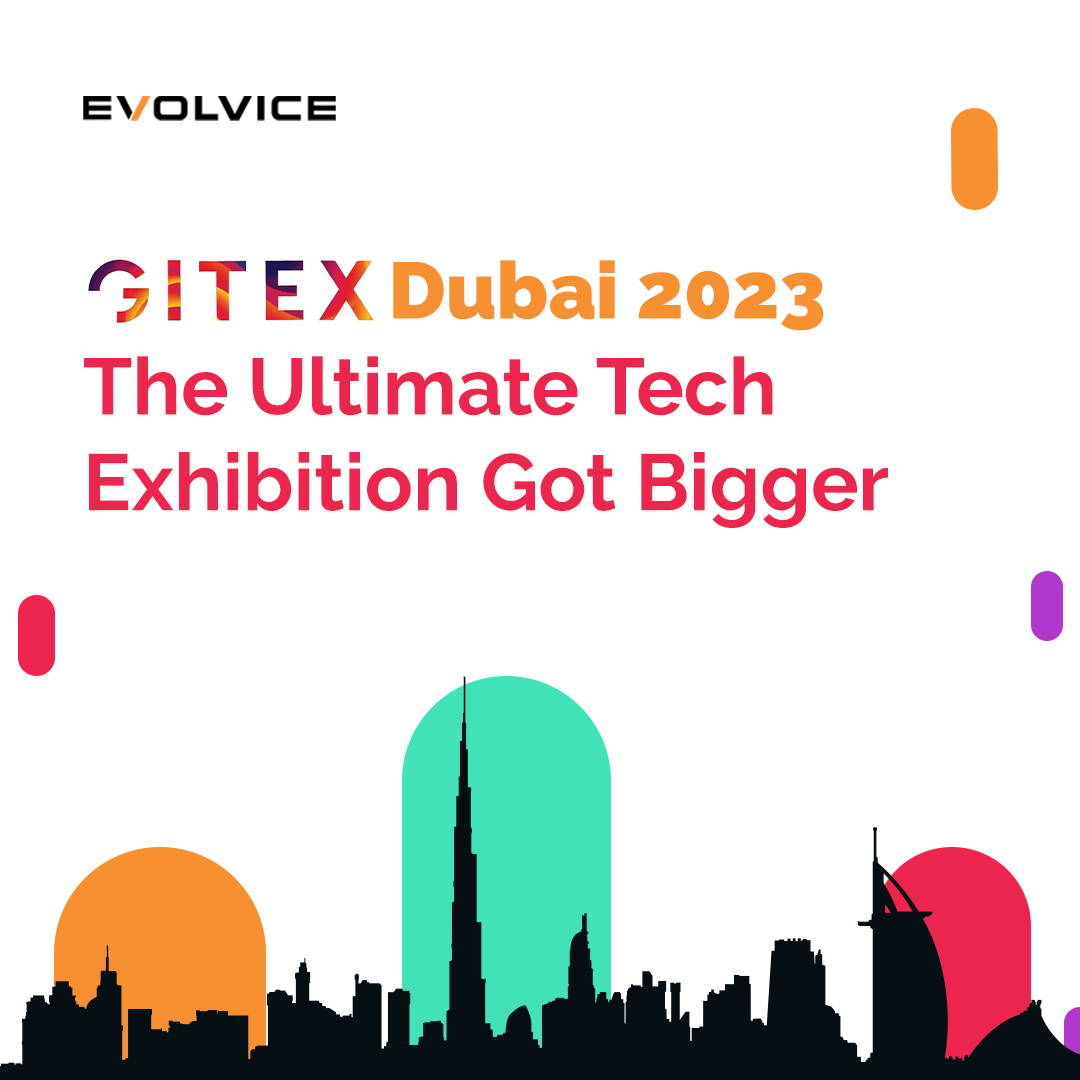 GITEX Dubai 2023 is here, and tech enthusiasts worldwide eagerly anticipate this monumental event. Building on the success of the 2022 edition, GITEX Global is ready to make its 43rd appearance in Dubai this year. This gathering promises to bring together industry leaders, brilliant minds, and innovators from across the globe, all committed to driving advancements in business, the economy, society, and culture through the transformative power of innovation. This comprehensive guide will delve into everything you need about GITEX Dubai 2023.
What is GITEX Dubai 2023?
GITEX GLOBAL, the world's premier tech showcase, is expanding its reach further. This time, two new co-located events are introduced: GITEX IMPACT and Future Urbanism, as part of the mission to empower and connect tech communities worldwide.
With ten co-located events, GITEX GLOBAL offers a diverse array of hyper-targeted audiences. From AI to Cybersecurity, Telecoms, Mobility, Sustainability tech, and beyond, you'll have the chance to connect with trade buyers worldwide seeking innovative solutions and collaboration opportunities. Join us in this global tech extravaganza!
The Gulf Information Technology Exhibition, GITEX, is a Dubai technology trade show and conference. While it features an array of dazzling exhibits, including computers, robots, supercars, and the latest smartphones, it's important to note that this event is not a shopping extravaganza. Instead, GITEX is a platform for the public and tech professionals to witness the world's futuristic inventions and gain insights into the latest tech trends.
GITEX Dubai 2023: Dates and Venue
GITEX Dubai 2023 will be hosted at the prestigious Dubai World Trade Centre, a renowned global event and business activity hub.
– Event Date: GITEX Global 2023 will run for five days, from October 16th to 20th.
– Venue: The event will take place at the prestigious Dubai World Trade Centre (DWTC), a world-class venue renowned for hosting large-scale international conferences and exhibitions throughout the year in Dubai.
Event Highlights:
GITEX Global 2023 promises a dynamic schedule featuring:
– Keynote speeches delivered by influential figures in the tech industry.
– Engaging in panel discussions.
– Exciting product launches.
– Interactive workshops.
– Abundant networking opportunities.
Exhibitors: Over 4,500 exhibitors representing various tech domains will showcase their innovations. The event anticipates a massive turnout of over 180,000 visitors from more than 140 countries.
What to Expect at GITEX 2023?
GITEX 2023 is set to offer an unparalleled experience for developers and the coding community. It will bring together influential ecosystems to harness the power of innovation and its impact on business, economy, society, and culture. With over 5,000 exhibitors representing various countries, this global tech startup event will showcase the latest products and services, effectively shaping a new digital universe.
During GITEX GLOBAL 2023, attendees can immerse themselves in 14 tracks, each covering critical industry topics. These tracks include:
Cybersecurity: Explore the latest trends and innovations in cybersecurity to safeguard businesses and individuals in an increasingly digital world.
Data Economy: Understand the significance of data in today's economy and how it's transforming industries.
Digital Cities X AI: Learn how AI revolutionizes urban planning and creates intelligent cities.
Edtech: Explore the future of education technology and its role in shaping the learning experience.
Energy: Discover sustainable energy solutions and the latest advancements in the energy sector.
Future Blockchain Summit: Dive deeper into the potential applications of blockchain technology across various industries.
Fintech Surge: Get insights into the evolving landscape of financial technology and its impact on finance and banking.
Future Mobility: Explore the latest developments in transportation and mobility solutions.
Global DevSlam: Stay updated on software development trends and innovations.
Healthcare: Discover how technology is transforming healthcare delivery and patient outcomes.
Marketing Mania: Explore the latest trends and strategies in digital marketing.
Metaverse/WEB 3.0: Gain insights into the emerging metaverse and the future of the internet.
North Star Startup: Explore innovations and emerging startups poised to impact significantly.
Telecom & 6G: Learn about the future of telecommunications and the evolution of 6G networks.
The trade fair will also feature informative speaker sessions, product pavilions showcasing cutting-edge technology, hands-on workshops, on-site demonstrations, and dedicated business networking areas. This comprehensive approach ensures attendees can immerse themselves in a holistic tech experience.
GITEX Beyond Technology
While GITEX primarily revolves around technology, it also goes beyond that. It explores how technology impacts our lives, from business and society to culture and education. The event demonstrates the transformative power of innovation and its potential to shape the future.
Conclusion:
GITEX Dubai 2023 is not merely an event; it's a convergence of ideas, innovations, and opportunities. It provides a glimpse into the future of technology and its potential to reshape our world. Whether you're a tech professional, an entrepreneur, or simply someone with a passion for innovation, GITEX 2023 is an event that should be on your must-attend list. And Evolvice GmbH. We will engage, exchange, and enrich the collective knowledge base, making GITEX an even more enriching experience.